The new Cloud Connector service from Plus Software is now (ahem) LIVE!
Streamline processes and reduce human errors by syncing your Cloud Apps and your Cloud Business System with "Cloud to Cloud" Connectors…
With the number of varied, specialised Cloud Applications and complex Cloud Business Systems available in the market, connecting these two entities manually (entry and synchronisation) can be time-consuming and expensive.

If there is manual involvement, keyboard errors can also lead to significant problems at a later date – something else to consider.
Cloud Connector Platform from Plus Software
You can now save time and frustration by using a Cloud Connector platform. Yes, it's here, and ready to use!
Plus.Live's Cloud Connector Platform allows you to sync data and information securely between a Cloud App and the Cloud Business System. 
Depending on the Connector, the syncing process works one way or both ways.
Since a business can have multiple applications on their Business Portal, you get the added benefit of easy administration, support and maintenance.

Setting up the Cloud Connector Platform doesn't involve any high costs or extended training. Bonus!
KeyPay to Sage Intacct Connector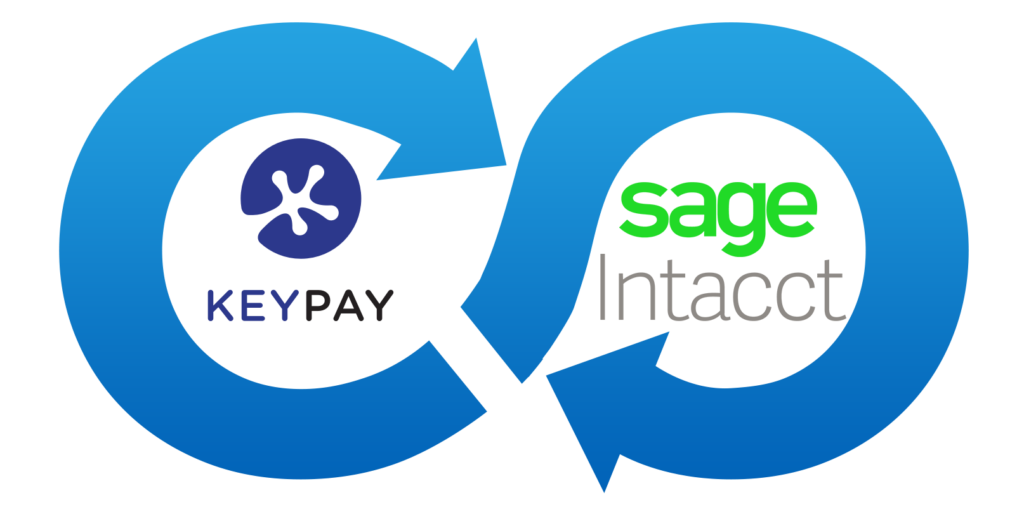 Here's one example of a Connector – instead of doubling your efforts and time with manual entry, use the KeyPay connector to sync data between KeyPay and Sage Intacct.
With this integration, you can save anywhere between 30 minutes to 2 hours every pay run.

More importantly, you can limit keyboard errors as the process is automated.
More connectors under development
Plus.Live is actively developing other connectors for the Cloud Connector Platform, such as the Zoho CRM to Sage Intacct connector, which will allow businesses to connect Zoho and Sage Intacct and automate the syncing process.
Focus on what matters: your business
Don't waste precious time and resources on manually entering data from one Cloud system to another.
Try Plus Software's "Cloud to Cloud" Connectors with the 30 Day Trial offer. Free your team up to focus on more important tasks and projects.