Snapshot, the Instant Business Intelligence (BI) tool available from Plus Software has a new home – www.SnapshotBI.com. The new site gives significant more information around Snapshot, helping new customers  find the right information and existing customers with support and training.
New SnapshotBI website now live  – much more functionality!
The new Snapshot website has some more useful information for new customers – for example how to use Snapshot in terms of your role: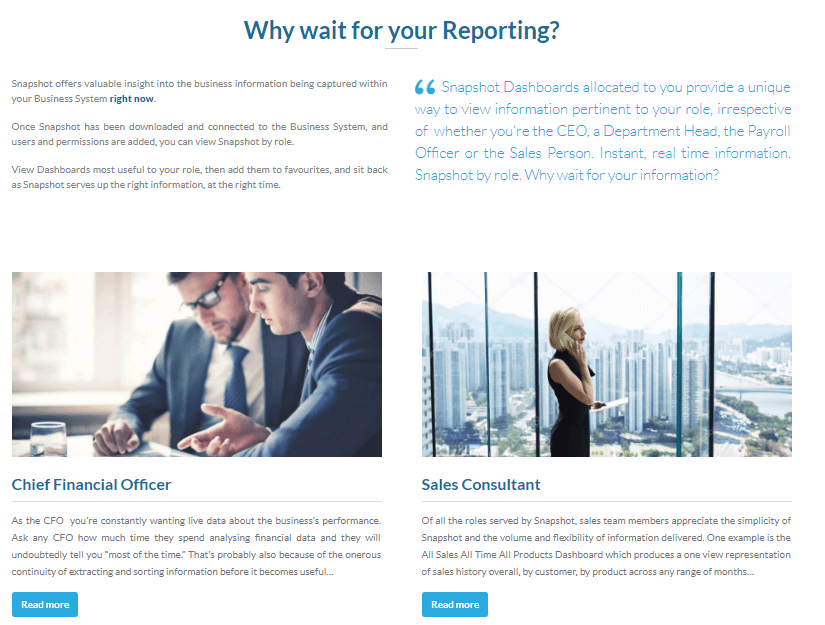 The pricing for Snapshot is now available for a few more countries. Countries not listed would use the $US Dollar for pricing. Choose the country and vendor and prices appear. It's now also easier to book demonstrations – customer can now book demonstrations directly into the diary of the Presenter
Partner needs have been considered too.
A new page allows Partners to easily book one of three Training session to help them upskill quickly:
New Partner Training Section
 
All bookings are instant. Welcome to your new home, Snapshot!