Download the Customer Annuity Dashboard for Sage Evolution
New Dashboards for Sage Evolution continue to be added to the Community section of Snapshot by customers all over the world. The Sage Evolution Customer Annuity Dashboard helps manage customer billings.
As with all other Snapshot Dashboards from Plus the Sage Evolution Customer Annuity Dashboard is available for download by heading across to Settings (in Snapshot) – then clicking on Check for new Dashboards.
Your desktop Snapshot will poll the Snapshot Cloud Server and download the new Customer Annuity Dashboard swift and smart!
Viewing the Sage Evolution Customer Annuity Dashboard: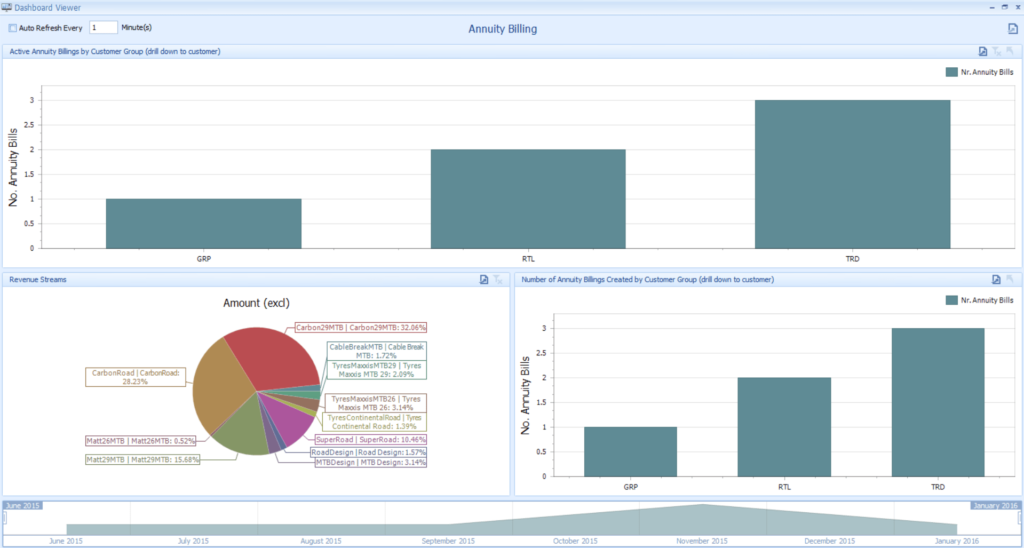 Within a bar graph the number of active annuity bills set up by customer group also allows a drill down to the customer.
In a pie chart it display the revenue streams by GL account
In another bar graph it displays the total number of Annuity Bills set up by customer group and then allows you to drill down to customer. This includes all annuity bills, active and stopped.
The date range at the bottom of the dashboard is based on the activation date of the annuity bill.
Hooray for the new Customer Annuity Billing Dashboard!
If you don't have Snapshot and you're interested in seeing a demonstration or getting a free trial, email support@PlusSoftSolutions.com.