TimePlus, the popular time-sheeting solution for Sybiz Vision, Sybiz Visipay and Sybiz Vision Job Cost users is continually being developed, as the customer base grows. To help our Customers and Partners uncover the additional features, we've released 17 brief 3 minute videos for your viewing.
You can also use these videos as mini tutorials….
Right – on with the post. As a reminder, with TimePlus you can choose different time capture methods to suit any business.
You can process timesheet information for Sybiz Vision (Jobs) or Sybiz Visipay, or either one individually. And, most importantly, you can interpret and manage the information "back end" (permission based) before posting.
And you can do all of this from any location, off any browser.
All of this is covered in these videos.
Below is a screen shot of the various videos over on our Plus Software YouTube site:
Set up Tutorials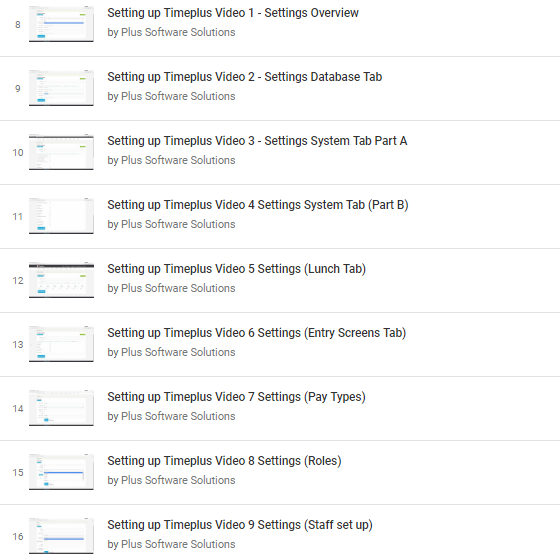 Here's a listing showing the various ways of capturing time within Timeplus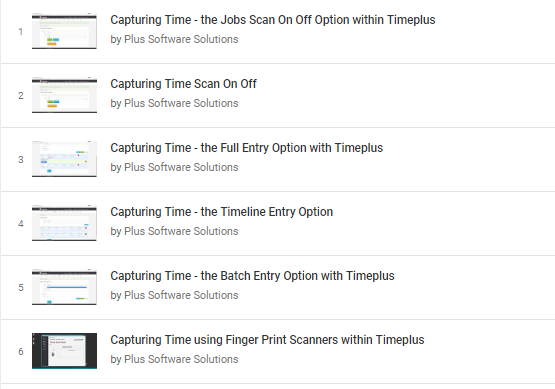 There's also a video showing the Daily overview – very useful if you want to see time capture at any point in time during the day.
All of these are available on the Plus Software YouTube site
For any other questions, on this or any of our solutions, contact us at Support@PlusSoftSolutions.com